Spare parts for Suzuki VL800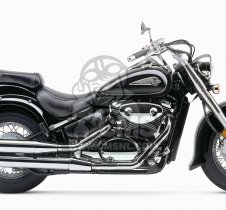 The Suzuki VL800 Cruiser was announced in 2001. Its liquid-cooled 45° 805cc engine is a peach giving 52hp and more importantly 69nm of torque at just 3500rpm. This superb engine powers...
[ Read more ] This is the main page for VL800 spare parts and aftermarket replacement parts.