Spare parts for Suzuki DR-Z110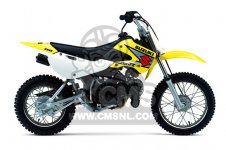 The DRZ110 was introduced in 2003 as an entry-level four-stroke off-road model for novice riders. Weighing just 64kg this model was ideal for it's intended audience.

The SOHC 111cc...
[ Read more ] This is the main page for DR-Z110 spare parts and aftermarket replacement parts.