Spare parts for Suzuki GSX1100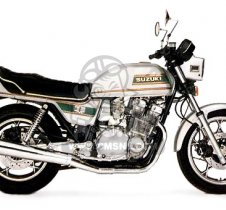 Legislation was starting to close in on the late 1970's generation of super-bikes. Germany was the first with 100hp limit, soon after the launch of the Kawasaki Z1300 with 120hp. All...
[ Read more ] This is the main page for GSX1100 spare parts and aftermarket replacement parts.