Spare parts for Honda CX500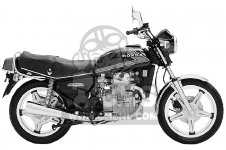 A surprising sales success for Honda with this very radical, for 1978, liquid cooled V-twin shaft drive. The model was launched as a GL400 in Japan, favouring their licensing laws. The...
[ Read more ] This is the main page for CX500 spare parts and aftermarket replacement parts.