Spare parts for Honda CBR500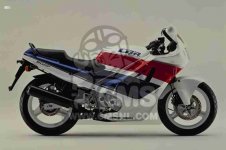 70bhp supers sport 500,known as the Hurricane in some markets. The USA had the 600cc version. High performance, for a 500, and a relatively lightweight for that time, combined with a...
[ Read more ] This is the main page for CBR500 spare parts and aftermarket replacement parts.