Meet The Fastest Honda Monkey Bike On Earth
It's official: The Fastest Honda Monkey ever has a top speed of 97.45 mph ( 155.97 km/h )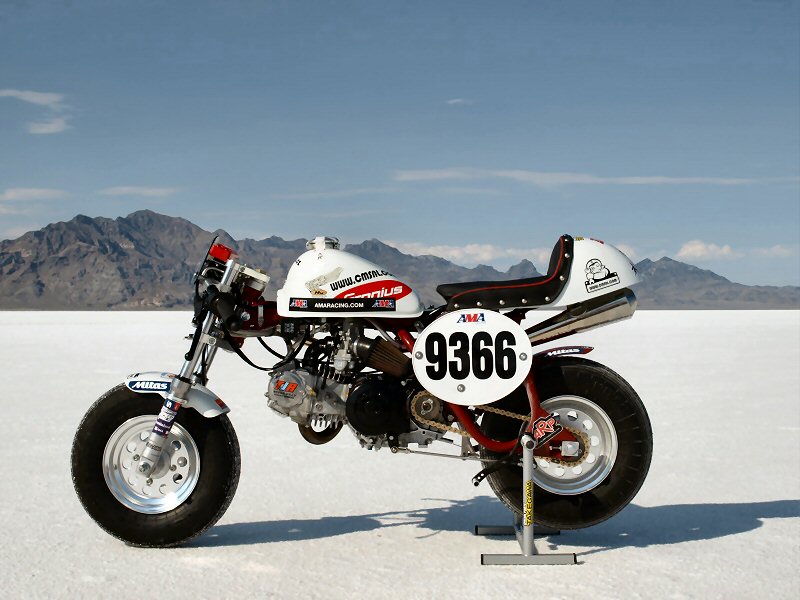 The fastest Honda Monkey Bike in the World

In the first week of September 2009, Nine time Dakar competitor Ivo Kastan has set a new world record for the Honda Monkey. During the Bonneville speedweek, Czech Ivo Kastan made a daunting attempt to break Phil York's 1974 record.


Ivo Kastan

The bike, an alcohol powered Honda Monkey bike, lacks rear wheal suspension, making it a harsh ride on the salty Bonneville salt flats.
Ivo Kastan rode his alcohol powered Honda Monkey Bike to a smashing 97.45 mph ( 155.97 km/h ), making it the fastest Honda Monkey on earth!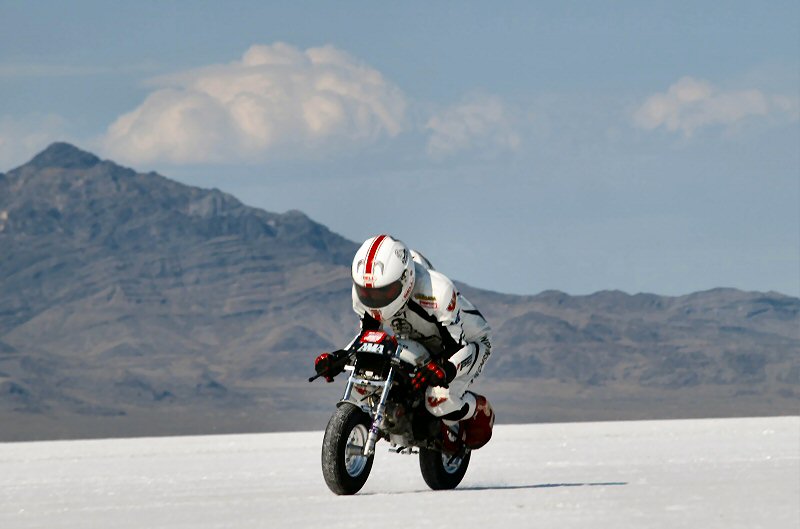 Ivo rides his alcohol powered Honda Monkey bike on the Bonneville salt flats

Sponsor Consolidated Motor Spares, congratulates the whole team and wish them a safe trip back to the Czech Republic.
source: http://www.cmsnl.com/news/
issued: Thursday, September 03, 2009
updated: Thursday, September 03, 2009
link to this page:
http://www.cmsnl.com/news/meet-the-fastest-honda-monkey-bike-on-earth_news589.html