Kawasaki W information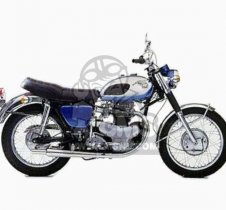 The first large displacement motorcycle produced in Japan, Kawasaki's blatant copy of the British BSA A10 motorcycle was well executed when introduced in 1965. Although sold in both the USA and Japanese markets, for some reason, maybe prejudice, the model never really took off in America! The most likely explanation is that the hard riding Americans showed a certain fragility within the design and build quality that was not exposed by the gentler riding Japanese, who loved the model for both it's 'British Style' and that big twin exhaust note!
General specification:
# 650 cc
# 4-Stroke, 2 Cylinder
# Over Head Valve
# 4-Speed Return Shift
# Maximum Horsepower: 50 HP @ 6,500 rpm

The chronological table for the major models of the W series is given below
Year Model Remarks

1965 W1 Introduced for the first time.
1966 W1 Sold in Japan and U.S.A.
1967 W1SS Changes were made to the exhaust muffler structure & shape.
W2SS Second carburettor added for improved performance.
1968 W1S Introduction of the W2SS in Japanese specifications.
W2TT Introduced to the U.S.A. as a street scrambler with dual upswept exhaust.
1971 W1SA Shift lever moved to left side to suit Japanese specifications.
1973 W3 Dual front disks adopted for Japanese specifications.
1974 Production terminated.

Kawasaki W photo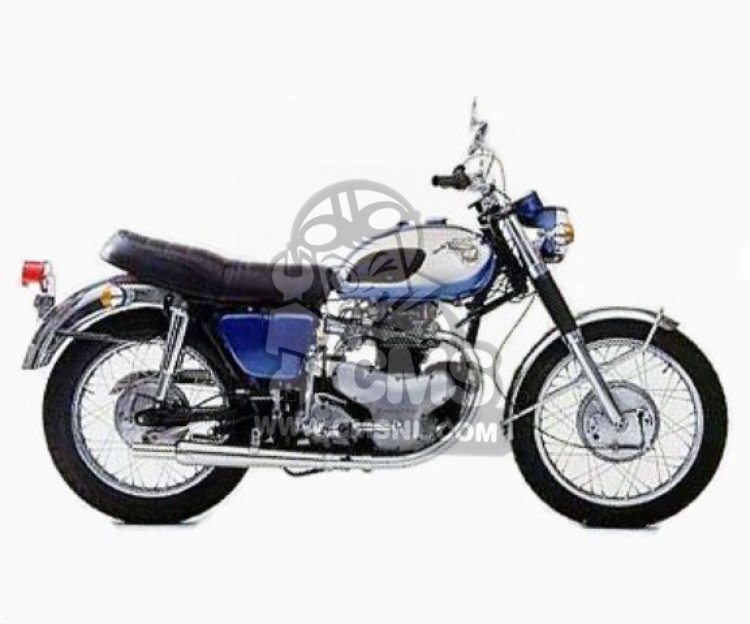 Kawasaki W
Kawasaki W owners
Here is a list of machines proudly owned by our community members, that are the same or similar to this machine.
other info