Spare parts for Honda CM450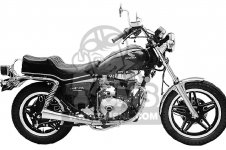 The larger capacity of the Honda CM450 resulted in 47bhp when launched in 1982. This was serious performance, gained mainly from the use of a three valve head, unique at that time. But...
[ Read more ] This is the main page for CM450 spare parts and aftermarket replacement parts.