Graphic 1 Yfm80n 1985 Moto-4
The 55X2489100 Graphic 1 is (temporarly) unavailable. Fits the Yamaha Yfm80n 1985 Moto-4. 55X-24891-00 is the manufacturercode.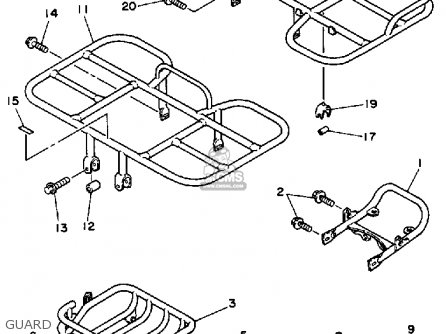 The YFM80N 1985 MOTO-4 GRAPHIC 1 is shown as item 15 on the schematic.
Product is not available, add it to the watch list and receive a notification if it becomes available again.
assist me
Item currently unavailable

customers who bought this, also bought
Customers who bought the YFM80N 1985 MOTO-4 GRAPHIC 1 also bought these products:
---
Graphic 1 customer reviews
Customer reviews for the Yamaha Graphic 1
no customer reviews found
---
where used
The Graphic 1 appears in these Yfm80n 1985 Moto-4 parts lists:

related products
---
forum
If you want to discuss this GRAPHIC 1, please go the forum and post a message.For questions about Yamaha Yfm80n 1985 Moto-4, please write a message in the forum.
Yfm80n 1985 Moto-4 forum
posts from the Yamaha YFM80N 1985 MOTO-4 forum
1985 yanaha quad not starting
getting spark but not starting not firing the cylinders. Put new piston and ring, timing is on. Wh..