Suzuki T500 information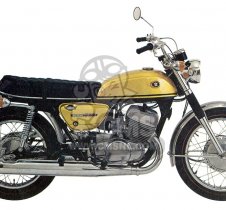 When the Suzuki T500 Cobra was launched in 1968, it was a sensation; no manufacturer had built such a large and powerful two-stroke model before.

Suzuki's expertise in two-stroke engineering was utilised to the full, and this 47bhp twin not only outperformed most 650's of that time, but was also more reliable!

It needed less maintenance, than almost any other motorcycle with massive roller main bearings with a direct injection oiling system into the crankcase.

The performance was also four-stroke like, with plenty of pulling power from low in the rev-range, and no oiling up of the spark plugs. In fact the only two-stroke habit the Cobra had was its prodigious thirst for fuel!

The model had a styling update and became the T500 Titan, with 'seventies style and colour schemes. The model carried on being produced, with modifications like an extra cooling fin on the barrel, now 11 instead of 10, and revised porting. The carburettors also dropped a size from 34mm to 32mm. Without any notable loss of power, but now able to deliver a more respectable 50mpg instead of just 35mpg. One of the most significant changes was the longer swing-arm, giving improved stability and more room for touring, for which this model was ideally suited. A friction damper was also specified for the same reason, that of stability.

The T500 eventually bowed out in the mid 1970's power by now a little lower than the original, but more than compensated for with surprisingly good fuel consumption.

The GT500 replaced it, with a long awaited and much needed disc-break amongst other modifications.

The original Cobra and Titan are today great classic Suzuki's, models that gave birth to the TR500 Road-race machine and successful production racing models winning at the Isle Of Man TT traces twice, beating the Honda CB450 both times!

A great heritage from a great motorcycle!

Suzuki T500 photo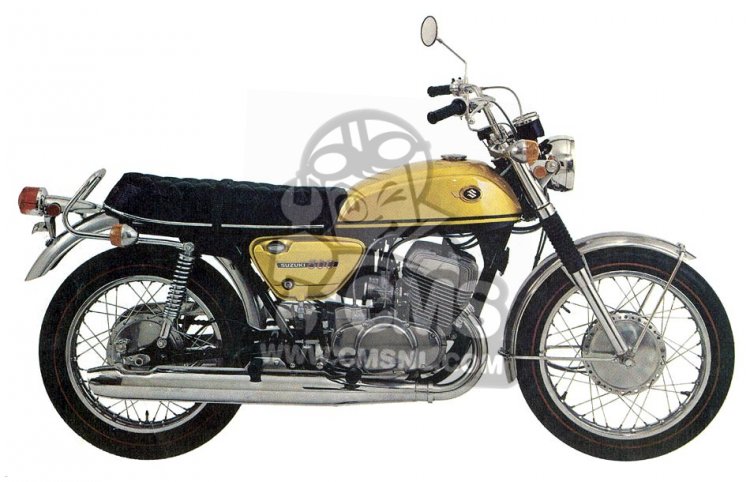 Suzuki T500
Suzuki T500 owners
Here is a list of machines proudly owned by our community members, that are the same or similar to this machine.
other info