Suzuki SUZUKI information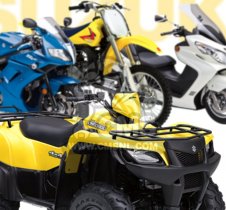 Michio Suzuki formed the Suzuki Loom Company in 1909 in the small seacoast village of Hamamatsu, Japan.

New types of weaving machines invented by Suzuki ensured success for the next thirty years, Suzuki filing 120 patents during this time of development of these extremely complex machines.

Despite the success of his looms. Suzuki wished to diversify and began a car building project in 1937. By 1939 Suzuki had completed several prototype compact cars, of less than 800cc. These four stroke four cylinder liquid cooled engines generated an impressive 13hp.

WW II halted the production of new vehicles, and after the war loom production was resumed, but the cotton market in the USA collapsed, and Suzuki had no where to export their looms.

Suzuki decided to move back to motor vehicles and started producing small petrol engines that could be attached to bicycles. The first Suzuki 'Motorcycle' was a motorised push bike called "Power Free" in 1952 and came with a 32cc two stroke engine with an ingenious double sprocket arrangement where the pedals could assist the engine, or disconnect the pedals altogether allowing the machine to run on engine power alone.

A patent was granted for this, along with a financial grant from the Japanese government to continue research in motorcycle engineering, and so was born Suzuki Motor Corporation. By 1954 Suzuki was producing 6000 motorcycles a month, and had officially changed its name to Suzuki Motor Co Ltd.

Suzuki SUZUKI photo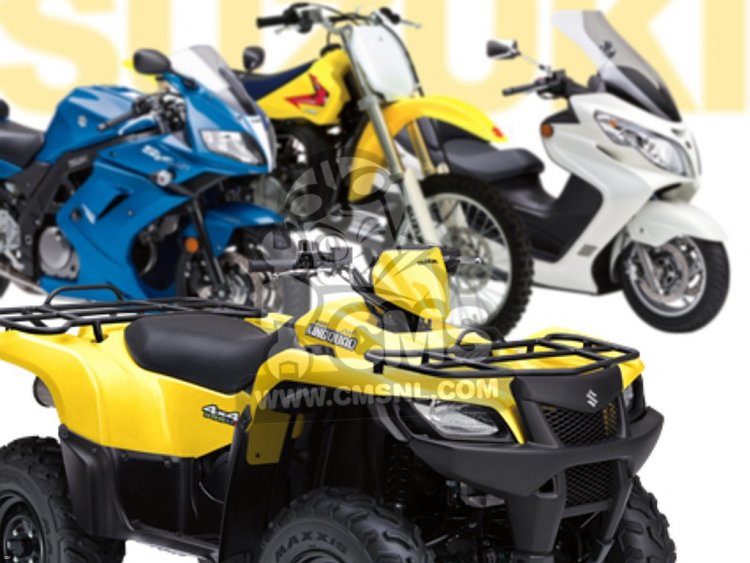 Suzuki SUZUKI
Suzuki SUZUKI owners
Here is a list of machines proudly owned by our community members, that are the same or similar to this machine.
other info