Suzuki VX800 information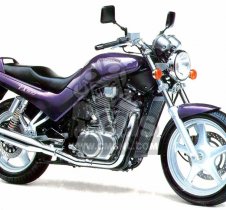 Suzuki more than any of the other Japanese manufactures through committed themselves to the North American cruiser market with many fine models then and now.

The VX800 was another such design, but with a sports bike twist! Announced in 1990 it had both good styling and a technically advanced power train, showing companies Like Harley Davidson that cruisers can both look good and be a pleasant riding experience, for all types and sizes of riders.

The liquid cooled 805cc V-twin was a delight with its sports style and enough power, 63hp @7500rpm to make this 214kg naked sports machine pleasant to ride, and with plenty of torque was able to stay with many 'faster' sports machines. This especially with its well-sorted chassis and well develop suspension. These are relatively rare today, but good examples retain high residuals, and for many represent the perfect naked sports machine, with punchy mid-range performance and fine handling combined with gorgeous aesthetics, almost a modern day Egli-Vincent………but with out the pain!

Suzuki VX800 photo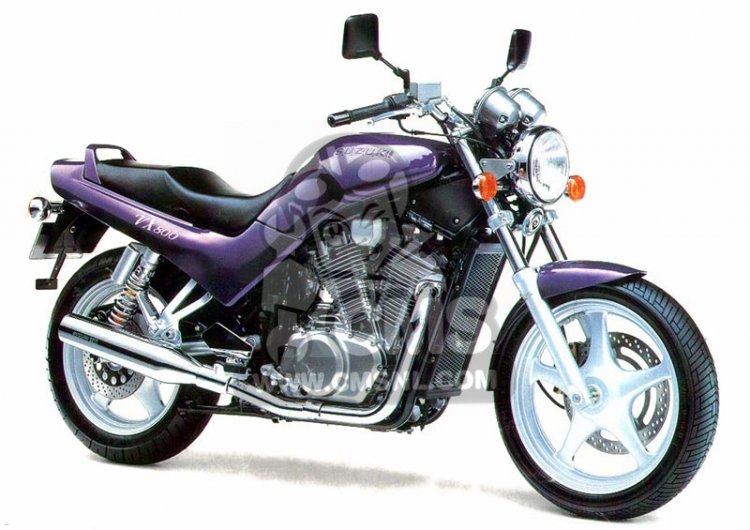 Suzuki VX800
Suzuki VX800 owners
Here is a list of machines proudly owned by our community members, that are the same or similar to this machine.
other info