Spare parts for Suzuki VS1400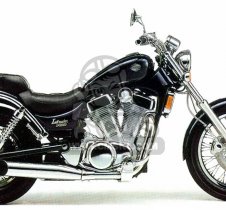 Suzuki was the first of the Japanese makers to produce a large capacity custom cruiser V-twin. The VS1400 Intruder was launched in 1987, and ran an air-cooled 71hp SOHC engine. Actual...
[ Read more ] This is the main page for VS1400 spare parts and aftermarket replacement parts.