Suzuki TC125 information
Released in 1975, along with the slightly more powerful TS model, this 123cc two-stroke gave 12.7hp @ 7000rpm and weighed just 95kg. Such was Suzuki's confidence in the durability of these duel purpose models they offered a 12 month or 12,000 mile guarantee, only Honda had done this before and it certainly came as a surprise to Yamaha, who offered only 6 months or 6000 miles on there models.
It was a clever and brave move, instilling confidence in those buyers who had always been disdainful of the two-stroke's reliability. Sales success ensued, and very soon the other manufacturers were forced to offer the same type of warranty!

Suzuki TC125 photo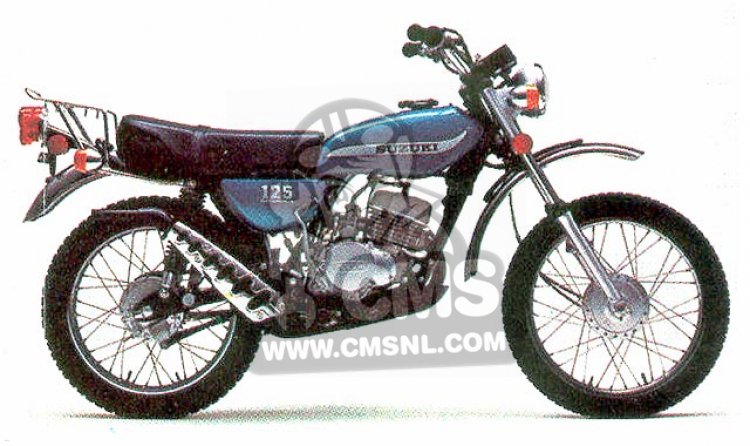 Suzuki TC125
Suzuki TC125 owners
Here is a list of machines proudly owned by our community members, that are the same or similar to this machine.
other info