Spare parts for Suzuki TC120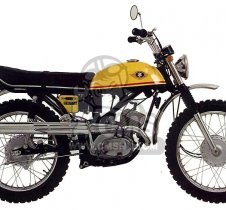 Light and manageable off-road model when launched in 1969. The Suzuki TC120 Cat had a conventional piston-port two-stroke engine that gave a solid 12hp @ 7500rpm.
It was a pretty little...
[ Read more ] This is the main page for TC120 spare parts and aftermarket replacement parts.