Spare parts for Suzuki RS175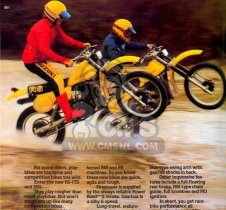 Launched in 1980 the RS175 was based on a mixture of RM style chassis and the outgoing PE engine, de-tuned for trail use. The RS250 was launched at the same time.

The machine was...
[ Read more ] This is the main page for RS175 spare parts and aftermarket replacement parts.