Suzuki RM500 information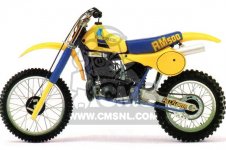 The RM (standing for racing motorcycles) series of Moto-Cross machines were launched in 1975, replacing the old TM models. The range ran from 50cc right up to 400cc, and was very successful off the back of Suzuki's World championship winning works machinery. By 1981 the models adopted liquid cooling, except the RM465 and RM500 models, and the Full Floater swing-arm, a giant evolutionary leap in the handling stakes. This gave Suzuki a real edge against the competition at that time.

The largest of the RM series, the RM500 was launched in 1983, and was closely based on the out going RM465 model. Only minor cosmetic's and a larger bore being the only changes. The model still weighed a svelte 103kg, and like it's predecessor stayed true to air-cooling, despite the smaller models all having made the change to liquid cooling.

Suzuki RM500 photo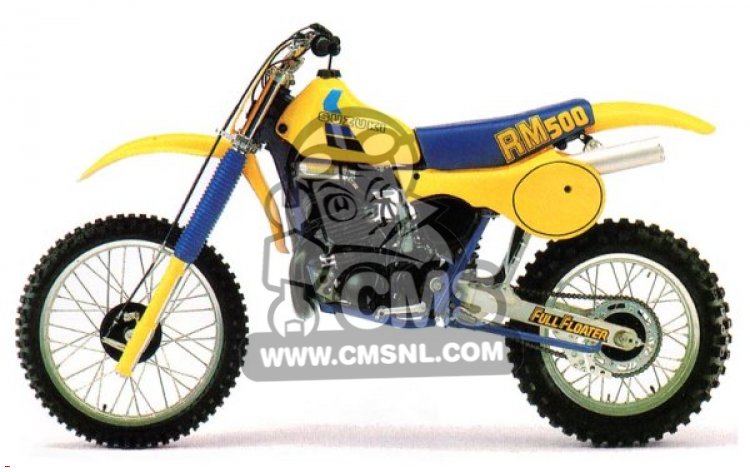 Suzuki RM500
Suzuki RM500 owners
Here is a list of machines proudly owned by our community members, that are the same or similar to this machine.
other info