Suzuki RM400 information
The RM (standing for racing motorcycles) series of Moto-Cross machines were launched in 1975, replacing the old TM models. The range ran from 50cc right up to 400cc, and were very successful off the back of Suzuki's World championship winning works machinery. By 1981 the models adopted liquid-cooling and the Full Floater swing-arm, a giant evolutionary leap in the handling stakes, giving Suzuki a real edge against the competition at that time

Replacing the RM370, the RM400 was launched in1978 and was very similar in layout and style, but had one major difference, laid down shocks at the rear. This was Suzuki's largest capacity Moto-cross machine of the 1970's.

A US sales brochure at the time took a very upbeat them stating that: "Even if somebody could build an engine as good as the RM-400 Power Reed, they still couldn't beat Suzuki's air forks, aluminium works type box section arm, and laid down, forward mounted gas-oil shocks (with reservoir) for total performance. Conical hub in front—full floating brake and magnesium hub panel in the rear."

Weighing just 105kg and giving 43hp, the RM400 was the machine to beat in the late 1970's, but that did not happen often!

Suzuki RM400 photo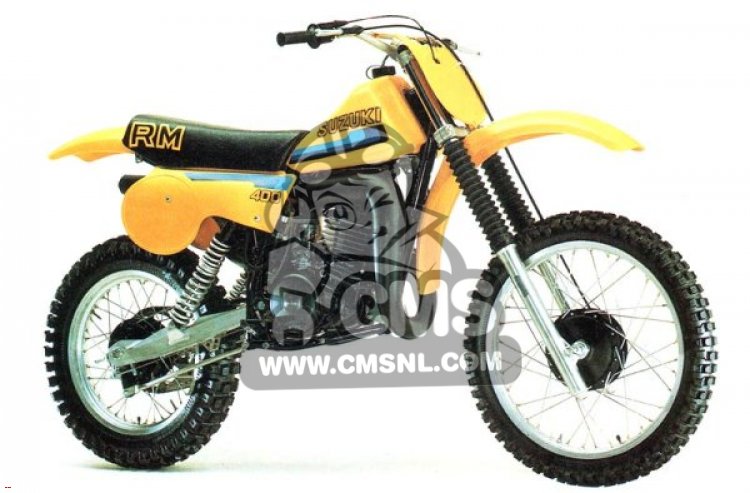 Suzuki RM400
Suzuki RM400 owners
Here is a list of machines proudly owned by our community members, that are the same or similar to this machine.
other info