Spare parts for Suzuki RM-Z250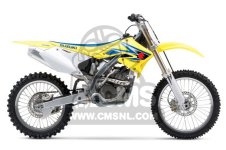 Introduced in 2004 the RMZ250 was a co-operative venture with Kawasaki. Suzuki supplied the engine, and Kawasaki did the rest. And what an engine it was! It was and is quiet simply...
[ Read more ] This is the main page for RM-Z250 spare parts and aftermarket replacement parts.