Suzuki RG50 information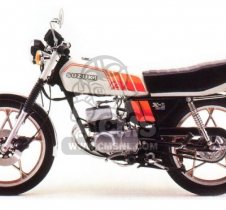 The RG50 was first released in Japan in January 1977 with a 50 cc air-cooled single cylinder two-stroke engine. It delivered 6,3hp and was a simple and conventional motorcycle with a steel tubular frame, single mechanical disc brake and 17-inch wire wheels. A new model with revised graphics was announced in the Autumn of 1978.

The RG50E was released in the spring of 1979. It was a little more stylish with star cast alloy wheels. No technical modifications were made until April 1980, when a two-stage power reed valve was mounted to the RG50E engine, increasing the maximum power output to 7,2 hp. The model was sold under various names, in some parts of the world the model was known as the GT50, ZR50, or X-1.

Due to different rules and regulations about what type and power of motorcycle made it a 49cc 'moped', many different power outputs were specified, and even pedals were required in some markets! So if you were buying one of these in Finland, you would get just 1.5hp, in Italy you would get 7.2hp!

The last air-cooled version of the RG50E was released in 1982. It was available in five different colours, the front mudguard was finished in metallic flake paint and the whole electrical system was upgraded. Finally, the water-cooled RG50 Gamma was released in December 1982.

Suzuki RG50 photo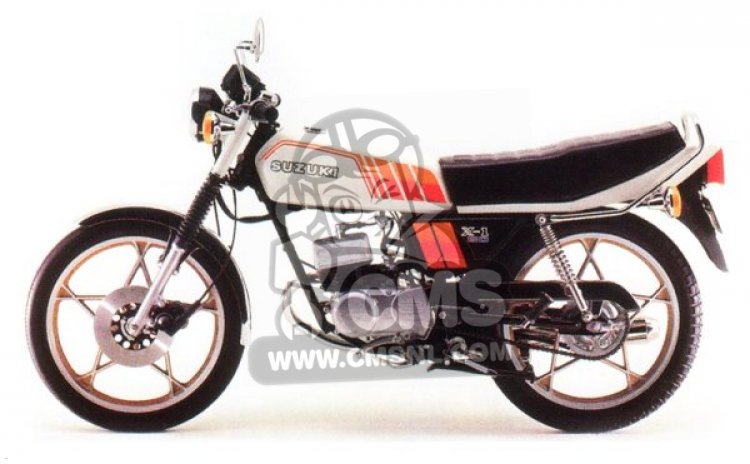 Suzuki RG50
Suzuki RG50 owners
Here is a list of machines proudly owned by our community members, that are the same or similar to this machine.
other info