Suzuki GT250 information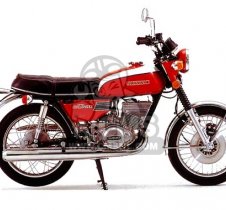 Suzuki, as with so many models over the years broke new ground with their T20 Super Six 250 when launched in 1967. This six speed 100mph twin won more production road races, including the Isle Of Man TT than any other model, so the GT250 replacement had to be good when it was announced in 1971.

In fact the first models were pretty much the same as the Super Six when launched in Japan, just an upgraded version of the T250.

The 'G' arrived in front of the 'T' demonstrated the modified model with gimmicky and rather ugly Ram-Air cylinder head and a rather poor disc brake, especially in wet conditions, but this was the same for all early Japanese disc brakes made from slippery stainless steel!

This did not stop what was the best 250 at the time selling well, in fact in the U.K, one of the largest markets for 250cc machinery, thanks to favourable licensing laws at that time, made this the best selling 250 until the mid 1970's.

It performed as well as most 350's and 400's at that time, beating the now de-tuned Honda CB250, and even the Yamaha YDS6, which when well enough, but proved fragile and with a poor handling chassis. However the RD250 addressed these problems, drawing on their highly successful race machinery, and by the Mid 197-0's Suzuki had lost it's technological edge in the performance war.

This was regained briefly in 1979 with the all new Suzuki GT250X7. This 29hp model had been on a serious diet, and now came in at a svelte 128kg, nearly 20kg less than the old model.

By now the writing was on the wall for two strokes, and Suzuki had already launched their superb GSX250 advanced DOHC model. Sadly licensing laws changed in favour of the 125cc capacity and the glory days of the 250, in the U.K at least were well and truly over.

Now the main consumer's of advanced 250's are in their country of origin: Japan! This is a shame, because there are many remarkable 250's available, which sadly few Europeans ever get to see.


Suzuki GT250 photo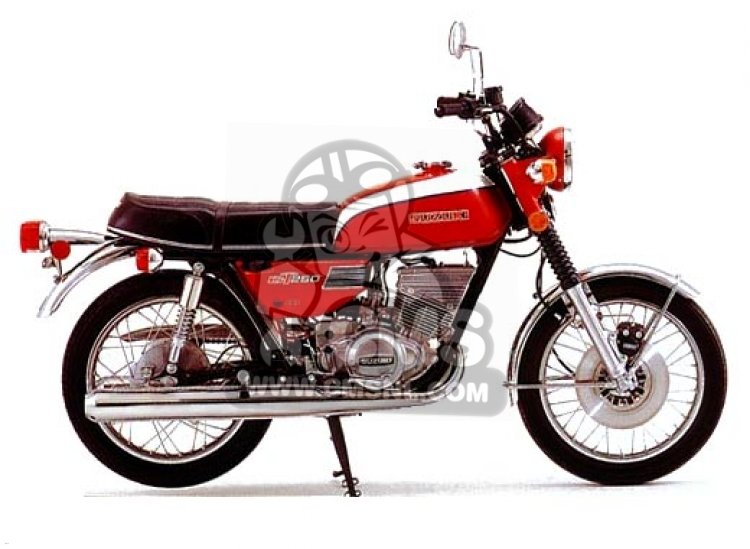 Suzuki GT250
Suzuki GT250 owners
Here is a list of machines proudly owned by our community members, that are the same or similar to this machine.
other info