Suzuki GSX1300 information
The GSX1300 Hayabusa was yet another class defining motorcycle for Suzuki when launched in 1999 to challenge Honda's Super Blackbird for the title of the fastest production motorcycle on Earth. The advanced 'Busa' had superb aerodynamics and coupled to a 175hp @ 9800rpm 16-valve engine was good enough to achieve 200mph or 310kph, throwing down the gauntlet to the other 'Big Three'. And all this power was wrapped up in a machine weighing just 215kg, simply incredible. But if enough is never enough, by 2008, the Hayabusa was pumping out 194hp @ 9500rpm thanks to 'Ram Air' technology and still had room for touring niceties like a proper clock! All this adds up to the finest sports 'touring' model ever made, and with ever growing pressure on power and emissions, it may well never lose this crown!

Incidentally the Hayabusa engine has found it's way into many small sports, and specific track day racing cars, where it's power to weight ration is unmatched by any of the car manufacturers, and they sound even better in race cars than they do in a motorcycle chassis!

Suzuki GSX1300 photo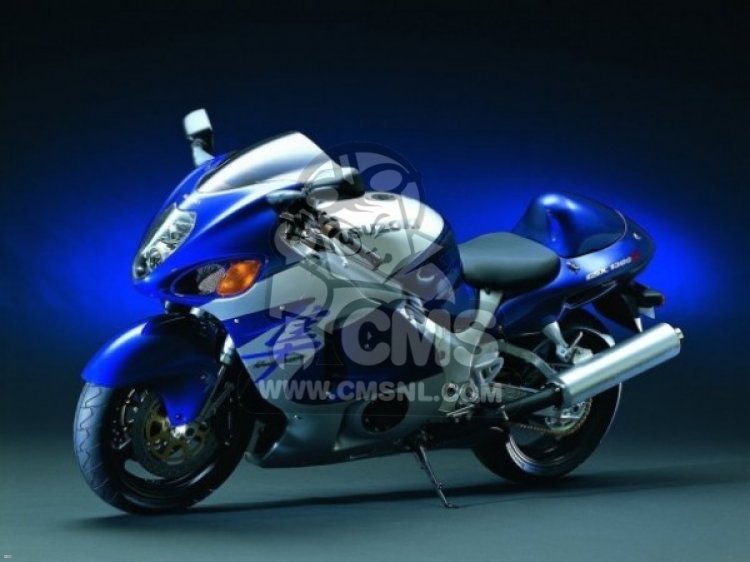 Suzuki GSX1300
Suzuki GSX1300 owners
Here is a list of machines proudly owned by our community members, that are the same or similar to this machine.
other info