Spare parts for Suzuki GSX-R600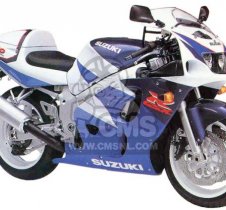 When launched in 1992 the GSX-R600 shared the same chassis as the GSX-R750.
So weighing 208kg with less power at 106hp @ 12600rpm was not cutting edge.
By 1997, the new GSX-R600 had...
[ Read more ] This is the main page for GSX-R600 spare parts and aftermarket replacement parts.