Suzuki GS750 information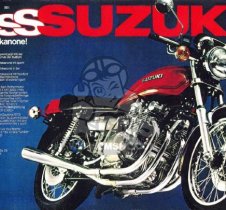 Launched in 1976 the GS750 was Suzuki's first four-stroke since the 1950's.

Suzuki were justifiably famous for their two-strokes, but new the writing was on the wall for this type of engine, Honda and Kawasaki already achieving huge success with their 750 and 900 fours. To exacerbate the problems, US emission laws, particularly in California, the largest market, made two-strokes obsolete.

Suzuki started development with their four-stroke programme as early as 1972, and when through painstaking detail to ensure their engines were up to the mark. Their efforts paid off with some of the most beautiful, powerful and durable models from the 1970's and 1980's. The GS750 introduced in 1976, along with the GS550 Four and GS400 twin. All had five speed gearbox's, a fine double cradle chassis. The GS750 produced 72hp @ 8500rpm giving a top speed of 200kph, and was the fastest 750 at that time.

Other niceties included a swing arm with roller bearings rather than plain bushes that could be found in most other competitors. This attention to detail paid off and the Suzuki GS series was the machine of choice for those who appreciated fine engineering and superb styling.


Suzuki GS750 photo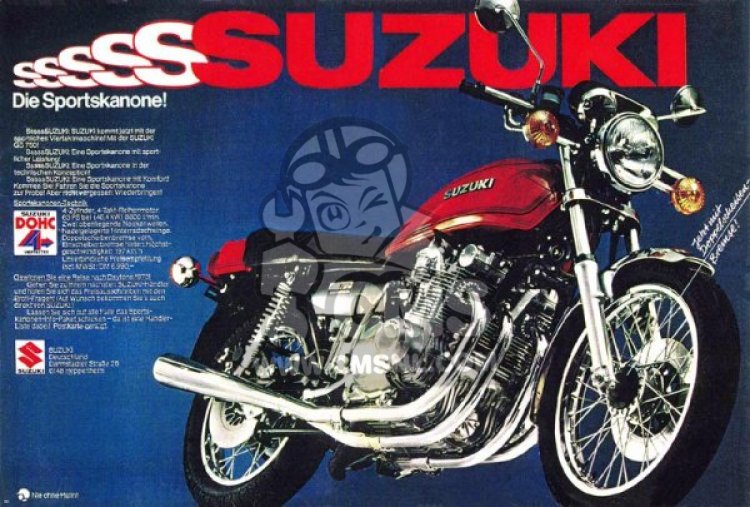 Suzuki GS750
Suzuki GS750 owners
Here is a list of machines proudly owned by our community members, that are the same or similar to this machine.
other info