Suzuki GS650 information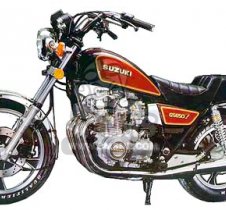 The GS 650 was a shaft drive model produced both as a sports model, the GS650G Katana and a custom model the GS650GL.
Both had the same Air/Oil cooled 8 valve four cylinder 73hp engine, and Katana, along with it's larger and smaller Katana siblings now has cult status amongst enthusiasts.

The styling of the Katana was a huge gamble for Suzuki, but like the GS models that when before, they got it absolutely spot on, introducing such items as black chrome exhausts and funky red and silver colour schemes enhancing the radical styling.

Katana values are sky high for original tiptop models, and this shaft drive smoothie is no exception!

Suzuki GS650 photo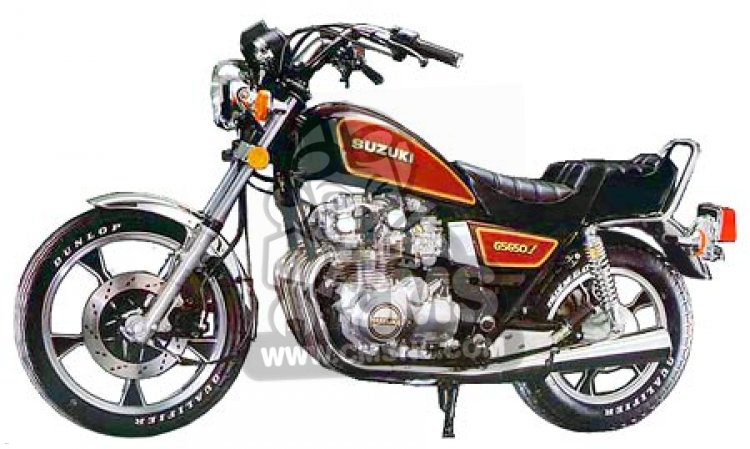 Suzuki GS650
Suzuki GS650 owners
Here is a list of machines proudly owned by our community members, that are the same or similar to this machine.
other info