Suzuki GS500 information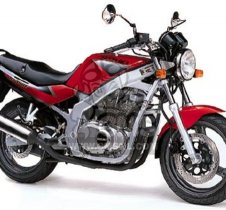 Suzuki has manufactured two entirely different models known as the GS500E.
The first one form 1980, can trace its lineage back to the original twin of 1976, except this GS500E was a DOHC four cylinder machine, giving 46hp and looking simply breath-taking. It was manufactured for just a couple of years, and today is extremely rare, mainly because the GS550 was deemed the better buy and was made in much higher numbers.

Then in 1989, Suzuki launched the GS500E again, this time a relatively simple two valves per cylinder twin. The engine of this model shares many features of the early GS400 twin, and as such was not up to the mark with its competitors. It did have a trick up its sleeve however, a very light and stiff aluminium perimeter frame, and well-sorted suspension gave top-notch handling. The engine had a contra rotating balance shaft, reducing vibration, and it's easy handling characteristics and a nice spread of middle range power endeared it to rider training schools and professional despatch riders.

These qualities ensured a long production run, far longer than an out-dated engine design might have expected!

Suzuki GS500 photo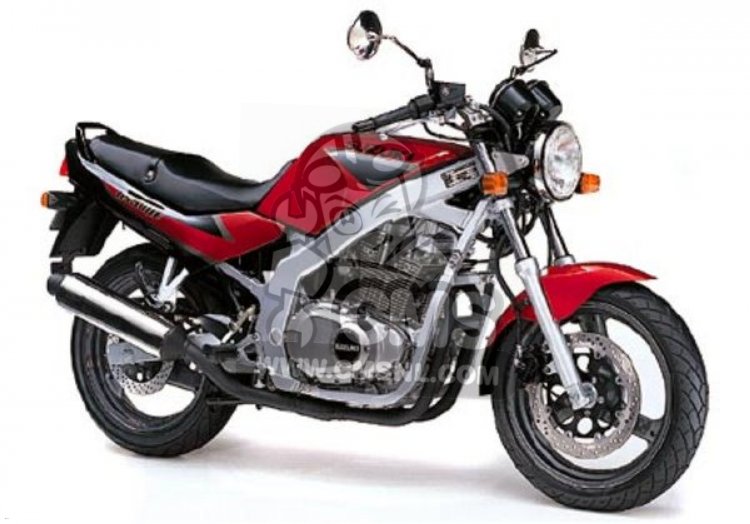 Suzuki GS500
Suzuki GS500 owners
Here is a list of machines proudly owned by our community members, that are the same or similar to this machine.
other info