Honda SS125 information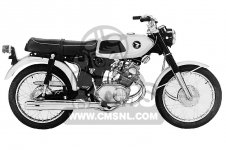 The SS125 when launched in 1967, based on the Japan only CS125, was to many enthusiasts something of a disappointment, with 13bhp @10,000rpm less powerful than the much loved 15bhp CB92 'Benly'.



In actual fact Honda had already replaced the Benly with the superb CB125 Super Sport, but only for their Home and European mainland market who's licensing laws favoured this capacity.



Honda realising there was still a small but significant 125cc market in the U.K, Australia and the USA, put slimmer sports mudguards onto their CS home market model, and thus was born the SS125.



It was, as the only 125cc four stroke twin available in the counties to which it was exported, a sales success, with the lightweight 'sloper' engine, elegant race style mudguards, and light weight, just 95kg it looked right. It was also brisk enough to be interesting. The blue/silver and red/silver colour schemes also enhanced the clean no frills design.



In terms of real World performance, the SS125 was a nicer ride than the CB92, the suspension was nicer, with 'Proper' front forks, and the 13bhp engine was much more tractable, aided by the C.V carburettor.



The relatively low purchase price for such a pretty and well made machine also did no harm to it's sales numbers.



The SS125 is still under valued as a classic, but the enthusiasm for one of the prettiest little 'budget' bikes from Honda is huge, with one of the most active Honda forums on Yahoo!


Honda SS125 photo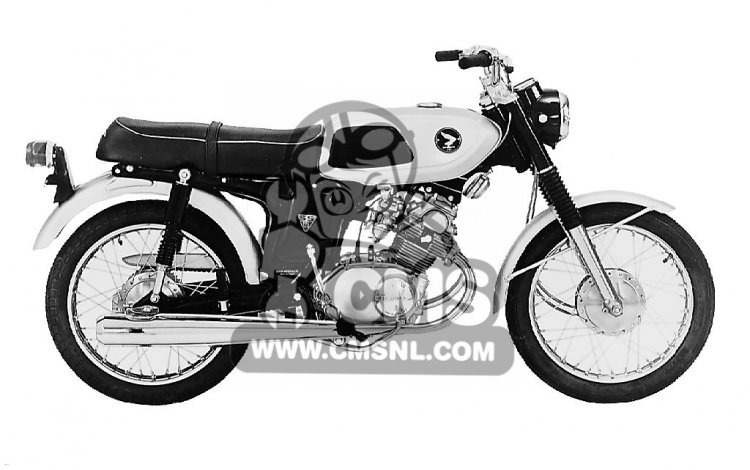 Honda SS125
Honda SS125 owners
Here is a list of machines proudly owned by our community members, that are the same or similar to this machine.
other info