Spare parts for Kawasaki S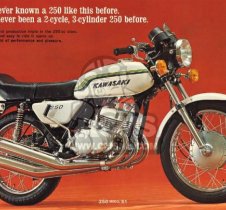 The S1 250, S2 350 and S3 400 Kawasaki two stroke triples are today the models that collectors want. Why? Simple, they were outrageously fast for their displacement, sounded superb with...
[ Read more ] This is the main page for S spare parts and aftermarket replacement parts.