Kawasaki KZ1300 information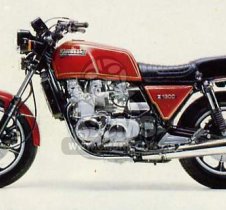 When the Six cylinder KZ1300 was launched in 1979 it was over 6" (15cm) longer than a 750cc Triumph twin of the same era was. It weighed 250Lbs (113kg) more and produced three times the horsepower, it made Honda's own six cylinder CBX look diminutive!
The ultra smooth and powerful engine was superb with Kawasaki's usual over engineered components, ensuring bullet proof reliability and long term durability.

The machine is a classic today, and has almost cult status amongst enthusiasts. Many have been used as the basis for 'Trike's', the shaft drive lending itself well to this type of conversion. This has of course reduced the amount of good original machines, helping push the values of such examples even higher.

With 120bhp and an all up weight of 322kg (wet), performance was brisk rather than earth shattering, with that wide engine allowing a maximum of 134mph. But this was not what the KZ1300 was about; it was an icon of smoothness and engineering excellence, long term durability and standing out from an otherwise dull and predictable World!

Kawasaki KZ1300 photo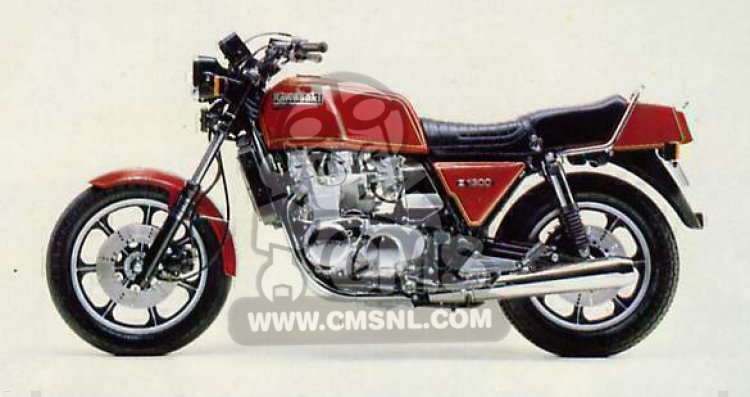 Kawasaki KZ1300
Kawasaki KZ1300 owners
Here is a list of machines proudly owned by our community members, that are the same or similar to this machine.
other info