Kawasaki Kawasaki information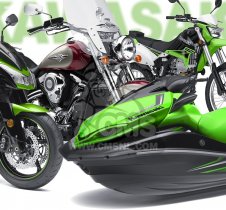 The Kawasaki Aircraft company began the development of a motorcycle engine in 1949, with mass production starting in 1953. The air-cooled 148cc OHV four stroke engine produced 3.9hp @ 400rpm.
Kawasaki's first complete motorcycle was produced in 1954 under the name of Meihatsu, a subsidiary of Kawasaki Aircraft.

In 1960 the Kawasaki company completed a designated factory for motorcycle production, buying Meguro Motorcycles, another Japanese motorcycle company.

With attention to detail and design excellence, only to be expected from Aero engineer's, Kawasaki are now the Worlds third largest producers of motorcycles, with a reputation of fine engineering and innovative ground breaking motorcycles. The 500H1 two stroke triple and Z900, the Worlds first mass-produced double overhead camshaft four cylinder motorcycle being typical examples.

Kawasaki Kawasaki photo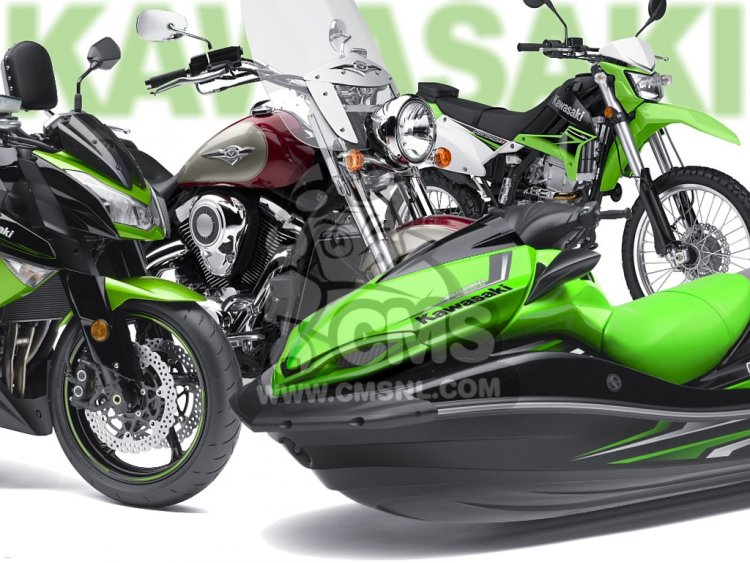 Kawasaki Kawasaki
Kawasaki Kawasaki owners
Here is a list of machines proudly owned by our community members, that are the same or similar to this machine.
other info