Kawasaki EL250 information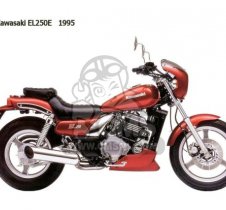 Introduced in 1988 this rather pretty cruiser was fitted with the GPZ 250 engine.

This double overhead camshaft 16 valve engine was liquid cooled and had a six speed gearbox. Power varied on the model years, for one short run the engine produced a very creditable 33bhp @12500rpm! But in the quest for a more user friendly power band, this was reduced down to 27bhp @ 11800 rpm, still impressive revs from this over square twin with bore and stroke measurements of 62mm x 41.2mm.

With it's low centre of gravity, it's high curb weight for just a 250cc gave no problems, and with that advanced twin cylinder engine the 250 'Eliminator' was quickest 250cc cruiser at that time, it's final year of production was 1997. It continued to sell for another year or so because of high stock levels of new machines.

Kawasaki EL250 photo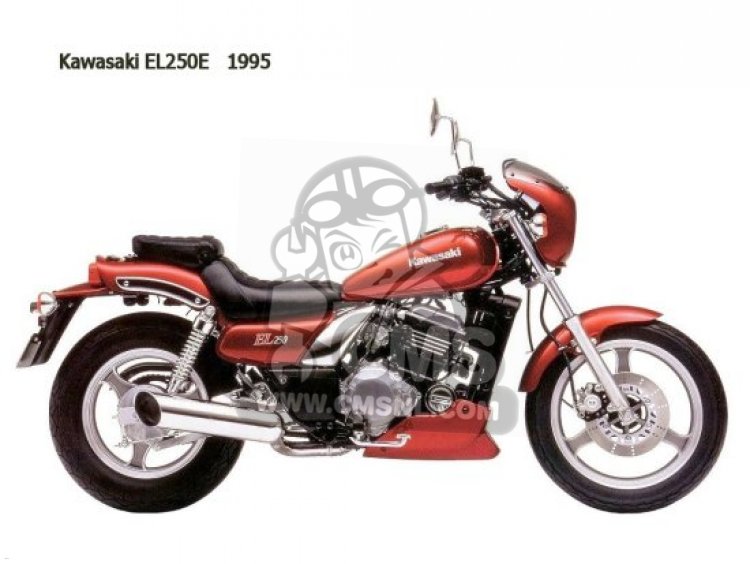 Kawasaki EL250
Kawasaki EL250 owners
Here is a list of machines proudly owned by our community members, that are the same or similar to this machine.
other info