Honda XL250 MOTOSPORT 1976 USA information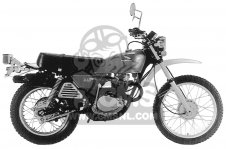 The early 1970s witnessed a flurry of development in off-road and dual-purpose bikes that is still without peer for its diversity and excellence in execution.
Two-stroke European motorcycles were often a dominant force in racing at this time, and although Honda had achieved some success with the SL-350, a dual-purpose variant of the venerable road-going CB350 twin, dealers and consumers alike were begging for a purpose-built Honda dirt bike.

Honda delivered with the 1972 XL250 Motosport, a single-cylinder thumper with a trick four-valve head, upswept exhaust system and a serious off-road chassis.

Cycle World' had this to say about the then new XL250:
"Once in motion, the bike pulls like a tractor... opening the throttle produces an instant surge of acceleration." Compared to the Spanish Bultaco Matador, one of the premier all-out off-road bikes of the early 1970s, Cycle editors declared "The Honda is much faster. On straight sections, the XL would inexorably pull away and keep on pulling away."

In short, they liked it, and today it has full classic status especially in North America, where it was hugely popular, it's last year in the showroom was 1987, although it spiritually lived on in the XR250 of 1991 onwards.

Honda XL250 MOTOSPORT 1976 USA photo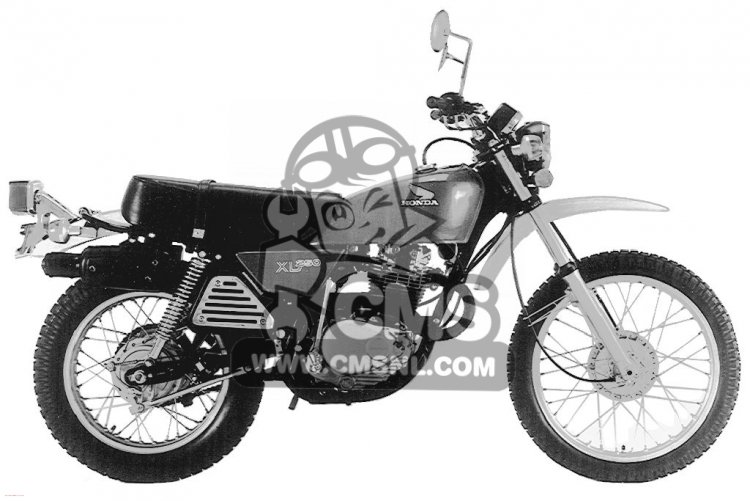 Honda XL250 MOTOSPORT 1976 USA
Honda XL250 MOTOSPORT 1976 USA owners
Here is a list of machines proudly owned by our community members, that are the same or similar to this machine.
other info