Honda VFR750 information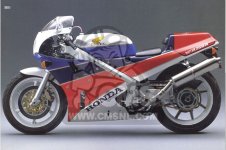 Honda introduced, what became one of the finest and most respected sports touring motorcycles in 1986. Fully faired with the superb liquid cooled double overhead gear driven camshaft V-4 engine giving 98bhp, and bullet proof reliability, the model was popular both in the USA where it was called the Interceptor and in Europe where it was simply the 'VFR'. It was also sold as a 700cc in the USA to avoid the punitive import tariff's of 750cc machines, instigated by Harley Davidson to protect their own troubled brand.



All generations of VFR750 since 1990 employ an ELF-designed single-sided rear swing-arm.



The VFR750F received many positive reviews and awards while in production, including winning the Best 750cc sport bike award from Cycle World six years in a row.



Although not designed as a race bike, in 1986 British racer Ron Haslam took a standard VFR750F to third place in a soaked Transatlantic Challenge race at Donnington Park in the U.K



The VFR750 ceased production in 1998, to be replaced by the VFR800, but without it's trade mark gear chain cam drive, the 800cc 'V-tec model, although a brilliant design, never achieved the same status and respect, of this one Honda's great motorcycles!


Honda VFR750 photo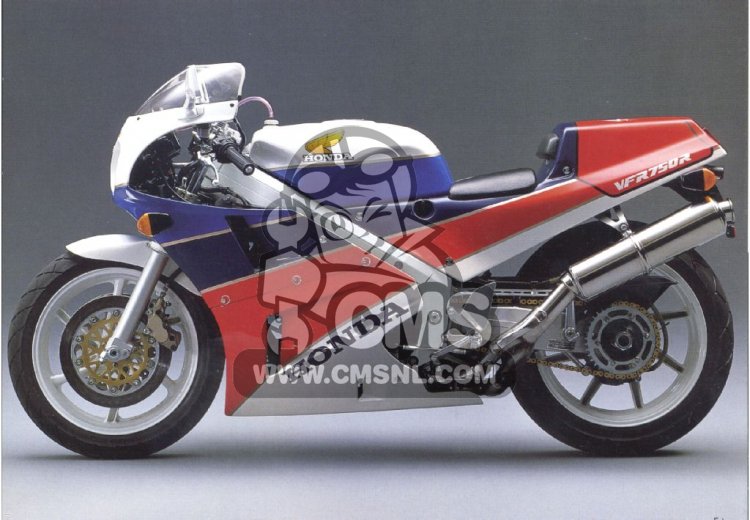 Honda VFR750
Honda VFR750 owners
Here is a list of machines proudly owned by our community members, that are the same or similar to this machine.
other info