Spare parts for Honda NV600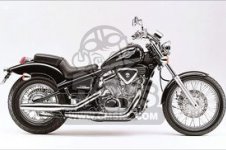 600cc version of the NV series of cruisers.

These are well regarded capable custom cruisers, that in 66ps 750 form at least make good touring as well as posing machines. Engines are...
[ Read more ] This is the main page for NV600 spare parts and aftermarket replacement parts.