Honda GL1500 GOLDWING information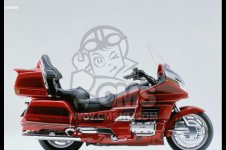 The long anticipated GL1500 finally was finally announced for the1988 model year. This was a major new model and bore carried almost nothing over from the outgoing GL1200. The GL1500 now had a silky smooth flat six cylinder engine of 1520cc and a reverse gear, real news for touring motorcycles in those days.

All new bodywork on the GL1500 almost enclosed the whole machine and the single key operation of the rear top-box and panniers.

The bodywork design on which not a single screw or bolt could be seen was testimony that the Honda designers had spent a lot of time at the design stage.

They had in fact started work on this machine the same year that the GL1200 was launched! The GL1500 was the quietest Goldwing yet, from the engine to the exhaust note.

The saddle was the most sumptuous yet and was quite capable of carrying the most ample of rear ends for long distances in comfort. Air assisted rear suspension was fitted to the new machine. All of the switch-gear, lights, indicators etc. had been designed specifically for the GL1500 and there was none of the all too common "parts bin" approach that was evident on other Honda machinery of the day.

Although weighing a substantial 340kg the new Gl1500, through clever thought and design felt lighter to ride than the old 1200, and was even more successful!

Honda GL1500 GOLDWING photo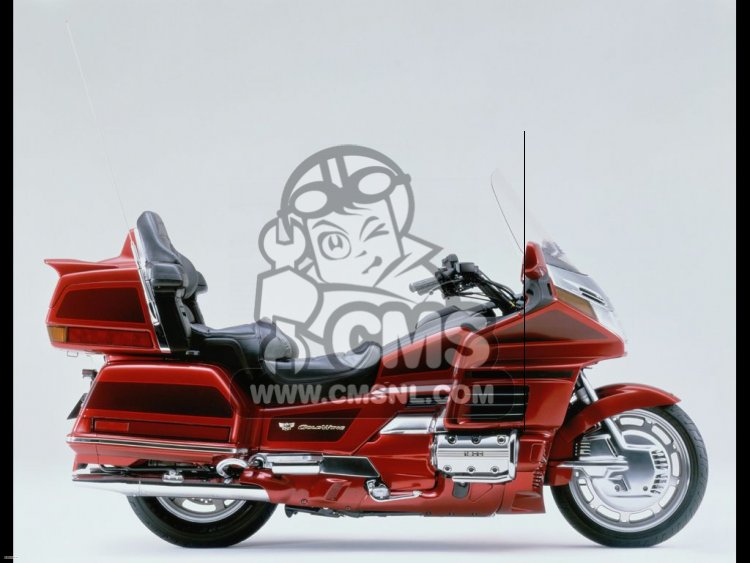 Honda GL1500 GOLDWING
Honda GL1500 GOLDWING owners
Here is a list of machines proudly owned by our community members, that are the same or similar to this machine.
other info
Goldwing resources
Here are some other GL1500 goldwing resources: Goldwing Parts Honda goldwing information Honda