Honda CT70 TRAIL information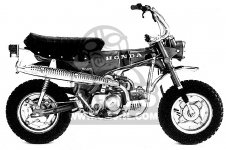 Introduced in 1969, the CT70 had a pressed steel frame, which was both light and ridged. Down-tubes were added more for protecting the underside of the 72cc single overhead camshaft engine, than to add strength tot he frame.

Four speed transmission with a manual clutch, all helped to make this bike a remarkable sales success for Honda, long after it ceased production in 1994

Today this enigmatic mini bike has cult status, with designated web sites, forums and specialist parts suppliers, for the model most refer to as the Dax!

Honda CT70 TRAIL photo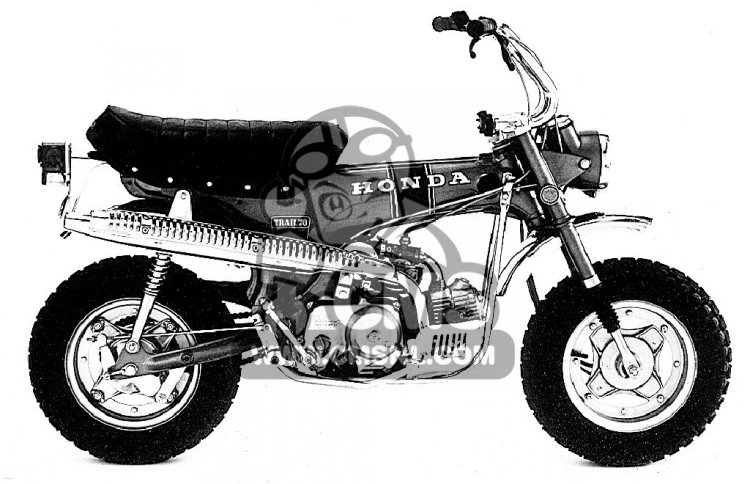 Honda CT70 TRAIL
Honda CT70 TRAIL owners
Here is a list of machines proudly owned by our community members, that are the same or similar to this machine.
other info