Honda CB550 (FOUR) information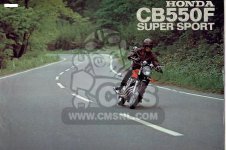 Introduced in late 1974, the bore of the CB500 engine was increased by 2.5mm to give 544cc, actual specific BHP was not increased from 50bhp. When however, the US magazine 'Cycle World' tested the Honda CB550 in 1974, it shaved a full half second off the standing quarter mile acceleration run and returned the same actual top speed of 98.77 mph, but at higher revs than the CB500!

So we can deduce it was all a matter of gearing and slightly extra torque from the larger engine.

The CB550F was made in a number of styles; the Four K for example reverted back to a full four-pipe system. The ultimate, so far as performance was concerned was the CB650, this was the ragged edge development for the what was originally a 500cc engine, and was forced upon Honda to keep pace with double overhead camshaft competition from Suzuki and Kawasaki, with their GS550 and Z550 and Z650 models.

The CB550 bowed out in 1978, it's CB650 sibling labouring on for another two years before the CBX550 DOHC models were launched in the early 1980's, spelling the end of the line for the venerable single overhead camshaft CB 'Fours'.

Honda CB550 (FOUR) photo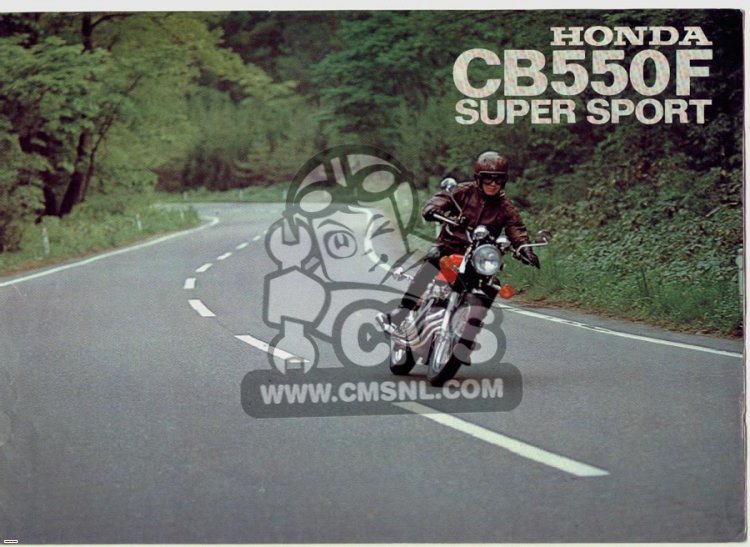 Honda CB550 (FOUR)
Honda CB550 (FOUR) owners
Here is a list of machines proudly owned by our community members, that are the same or similar to this machine.
other info
CB Four info
The famous SOHC (single overhead camshaft) CB 'Fours' are probably the machines most associated