Honda CB450 information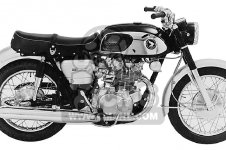 The first mass produced motorcycle with double overhead camshaft valve operation, the CB450 was launched in Japan in 1965, and now known universally as 'The Black Bomber'. The torsion valve springs, C.V carburettors were all advanced features at that time, and it would be fair to say it frightened European manufacturers to death! Here then was a 450cc machine that could out perform British made 650's, in fact so worried were the Brits, they attempted to stop it racing in the Isle Of Man production TT, they failed and it won! 43bhp @ 8500rpm was just too much for the British 500 Velocette Thruxton and 500 Triumph twins. In fact it would be another Japanese twin, the Suzuki Cobra two stroke that would threaten the Black Bomber

The model went on evolving through the early 1970's to culminate in the K7 model with disc brake and styling similar to the CB750 four. Indeed the introduction of the CB fours stifled the sales of the CB450, even though it was more technically advanced, the public desire for multi-cylinder sports machines was insatiable.

The later CB450 Night hawks and their evolutions were designed for a different market, but were non the less well made and competent, but the motorcycling World had changed, moving towards the era of 'Sports Bikes' pioneered by the Kawasaki GPZ, and then the ground breaking Fire Blade, leaving medium capacity twins purely sold as commuter, despatch and riding school machinery.

Honda CB450 photo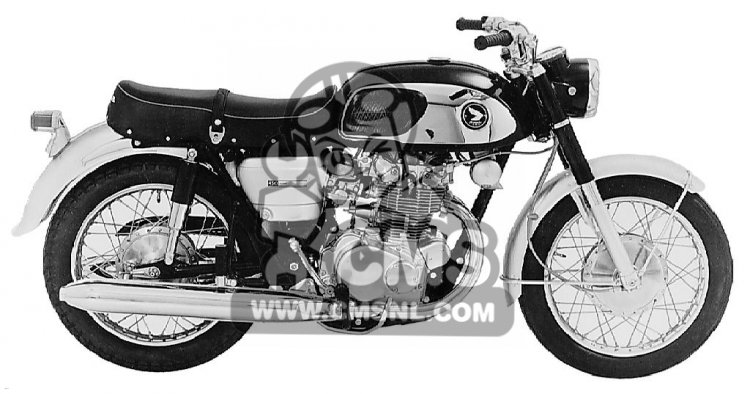 Honda CB450
Honda CB450 owners
Here is a list of machines proudly owned by our community members, that are the same or similar to this machine.
other info