Honda CB400F (FOUR) information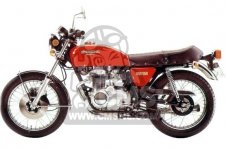 Design and development of the CB400F model commenced in 1973 as a development of the sweet, but dated Honda CB350F up from the CB350.

The aim was to achieve better performance, and to create a distinctive style for the smaller fours while also reducing weight and cutting costs. Enlarging the 350's bore increased the engine's capacity, a six-speed gearbox was used and a very stylish and radical chromed 4-into-1 exhaust system gave the 400 a striking and original look. Less was definitely more with this 37bhp smooth as silk sports machine.

The CB400F was an instant success. It was a masterpiece of subtle styling that drew many enthusiastic riders to Honda when revealed in 1975. Leading a trend towards uncluttered European-style 'cafe racer' machines, the CB400F had the lean looks of a competition bike.

For the first time on a Honda Four, low-set handlebars and rear-set footrests were standard. Attractive and simple primary colour schemes were offered, with decals replacing badges on the tank.

Despite its modest capacity, the sheer riding pleasure the four offered made it much a loved model very soon thereafter to be ranked as a classic.


Honda CB400F (FOUR) photo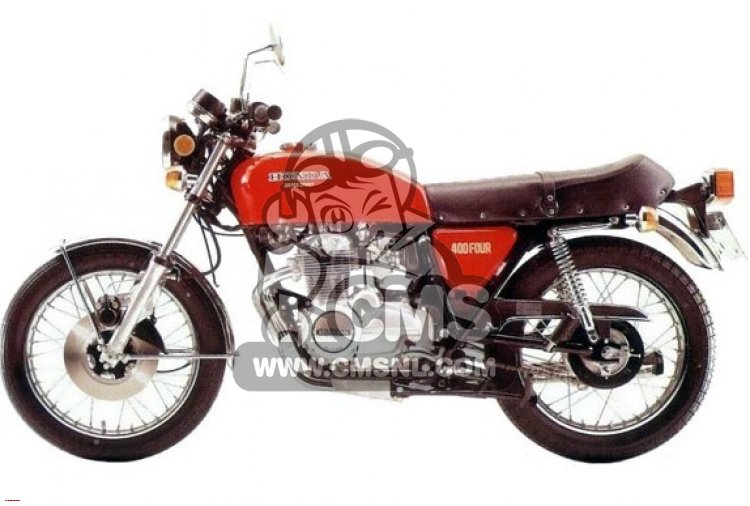 Honda CB400F (FOUR)
Honda CB400F (FOUR) owners
Here is a list of machines proudly owned by our community members, that are the same or similar to this machine.
other info
CB Four info
The famous SOHC (single overhead camshaft) CB 'Fours' are probably the machines most associated