Honda CB160 SPORT 1964 USA information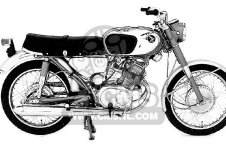 Another Iconic Honda for many Honda enthusiasts, starting life in Japan as the CB95, this was an over bored CB93, or Cb125 as it was also known, the bore being taken out to 50mm from 44mm, making a very rev happy over-square 16.5bhp @10500 rpm engine. This was ably backed up by the CR93 race style chassis with 180mm front twin leading shoe brake and the same size at the rear, albeit a single leading shoe.

The performance and handling was spot on, and the model sold well both in the U.K and the USA. European licensing laws at that time favoured the 125cc capacity so the Cb160 did not sell in great numbers there.

As this performed as well or better than most 250's and some 350's at that time, it's reputation just grew, and many were taken onto the race track, where today they still command respect in classic racing circles.

In the USA there is an active CB160 'Mini Hawk' racing club, where rules are broken, and some bones as well!

The CB160 gave way in 1967 to the CB175KO, an extremely rare machine, styled similarly, although not as pretty, but with a five speed box and 20bhp was very fast, few survive today, sadly!

Honda CB160 SPORT 1964 USA photo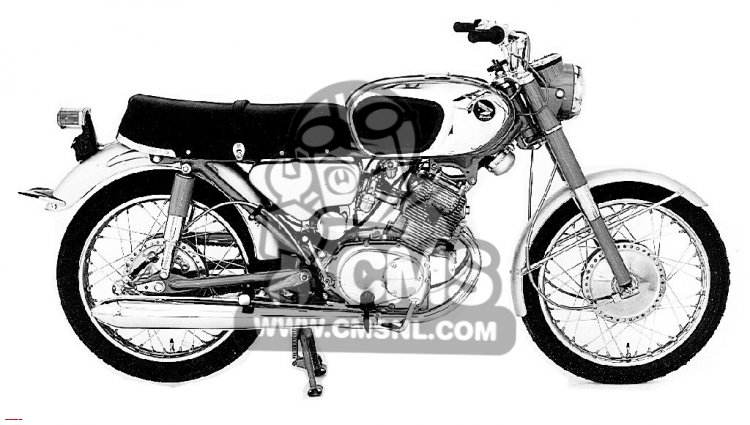 Honda CB160 SPORT 1964 USA
Honda CB160 SPORT 1964 USA owners
Here is a list of machines proudly owned by our community members, that are the same or similar to this machine.
other info