Honda CA95 BENLY USA (1320003) information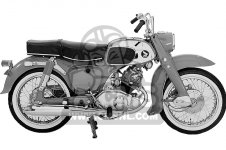 The C95 launched in 1958 as a more powerful version of the C92, and with 13.5bhp @ 9500 rpm, with a corresponding improvement in torque. This like other Honda's of that period was heavily influenced by Sohichiro Honda's fact finding trip to European manufacturer's, and the manufacturer most impressive to Honda was the German NSU company. The overhead cam twin cylinder engine seemed, and quite correctly so, a much more advanced design than the single cylinder push-rod motors that were the mainstay of both British and Italian makers, in fact in the smaller classes the British still produced low tech gutless two strokes, that made more smoke than power!
In this environment, Honda was bound to succeed, even in a period where World War 2 was still fresh in may potential customers minds. Despite this bigotry, the sheer quality and innovation of these early Honda twins won over not just existing motorcyclist's but also introduced a whole new type of customer, especially on the American west Coast, where this easy to use, quiet reliable machine won many new friends and admirers.

Honda CA95 BENLY USA (1320003) photo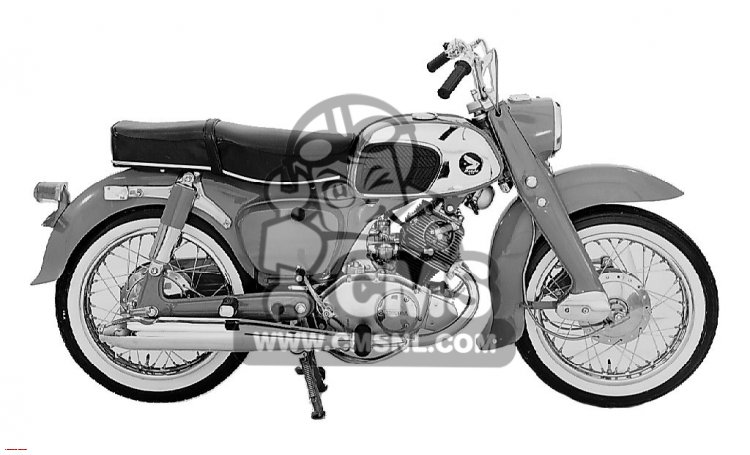 Honda CA95 BENLY USA (1320003)
Honda CA95 BENLY USA (1320003) owners
Here is a list of machines proudly owned by our community members, that are the same or similar to this machine.
other info