Honda CA105 information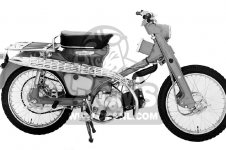 Stripped out trail version of the Super Cub, aimed firmly at the North American market. Although based on the Honda 50, the actual capacity was 55cc, which bought power up to 5 plus bhp, this combined with a giant rear sprocket gearing the machine down to a top speed of just 25mph, actually made for a surprisingly competent trail bike for 1962!
Another feature, welcomed by testers at the time was the rear brake was controlled by a handle bar lever on the left, possible because the clutch was centrifugal. This allowed both the riders feet to stay planted firmly on the footrests during steep descents.
The 'Iron' engine was unburstable, which was just as well, at 25mph it was turning over @9000rpm!Due to the intended use few of these survive today, those that do command a high classic premium, and are sought by Honda collectors World wide.

Honda CA105 photo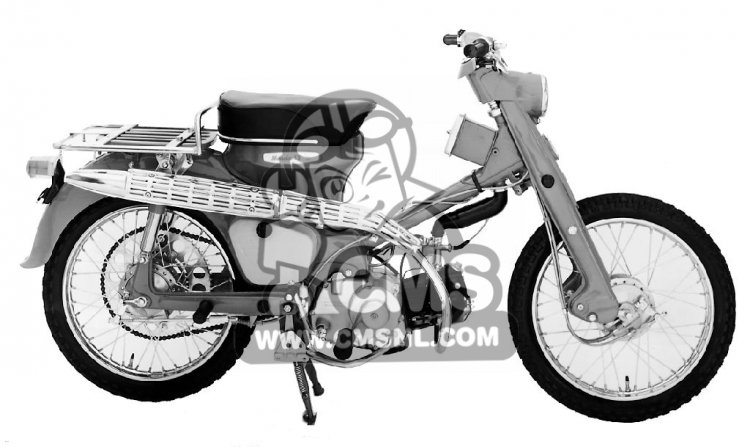 Honda CA105
Honda CA105 owners
Here is a list of machines proudly owned by our community members, that are the same or similar to this machine.
other info