Suzuki DL650 information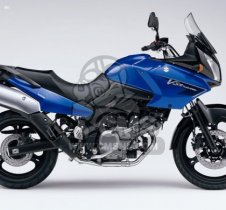 Launched in 2004 the DL650 V-Strom is an SV650-based 645cc 90 degree V-twin. The liquid cooled 8-valve engine has a revised cam profile to deliver more mid-range power in keeping with the Touring/Adventure format, closely based on the larger 1000 V-Strom. The Suzuki Dual Throttle Valve System (SDTV) also helps optimum air velocity in the intake tract enhancing low to mid rpm throttle response.

The six-speed transmission drives through a lower overall ratio from the original SV model, enhancing throttle response and aiding control.

With extensive us of plastics and aluminium the weight is kept down to a commendable
190kg allowing spirited performance from it's 67bhp @ 8800rpm. The overall length of 1540 mm is also class leading for a 90 degree V-twin helped by tilting the engine further towards the rear wheel in the same manner as the SV650.

A thoroughly pleasant user friendly touring machine that covers long distances with smooth refined aplomb from one of the nicest V-twins currently produced.

Suzuki DL650 photo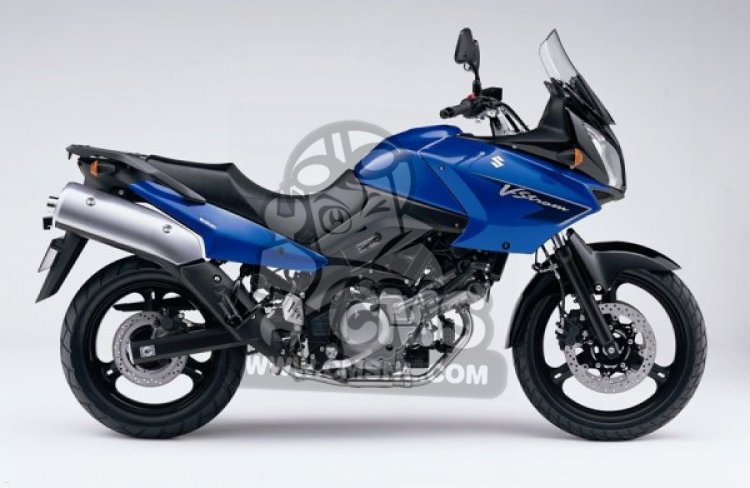 Suzuki DL650
Suzuki DL650 owners
Here is a list of machines proudly owned by our community members, that are the same or similar to this machine.
other info