Honda CT50 MOTRA information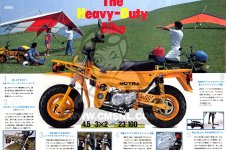 Mini bike produced for just one year for the Japanese domestic market, 1982-1983. It is a rugged boxy machine, with angular steel tube. The utility/military style is enhanced by a lack of chrome embellishment and solid green or yellow paint for all bodywork and wheels.



Rare today and a highly coveted classic by Honda enthusiasts, especially in Japan.

This model has nothing to do with the 1968 CT50 Hunter Cub, which is an entirely different motorcycle.


Honda CT50 MOTRA photo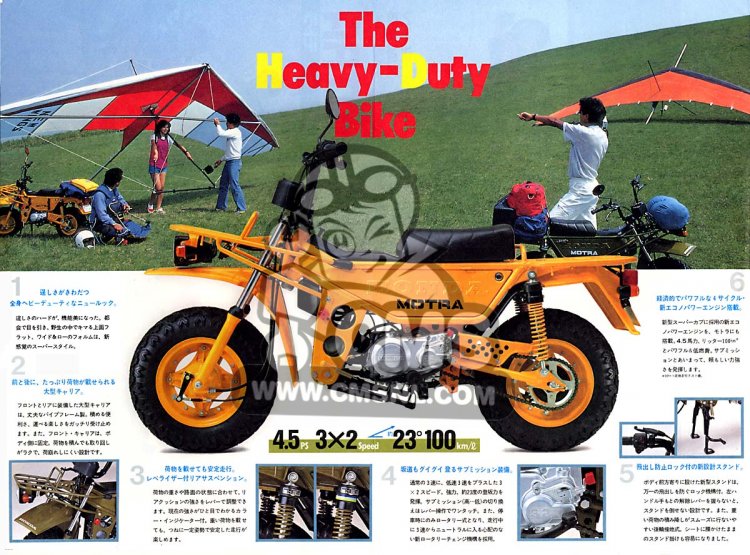 Honda CT50 MOTRA
Honda CT50 MOTRA owners
Here is a list of machines proudly owned by our community members, that are the same or similar to this machine.
other info
CT50 Resources
If you live in Holland, you really should check out the 4-stroke website