Honda VT750C SHADOW parts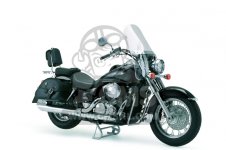 The low-slung street-cruising Shadow style is part of the great Custom tradition. This beautifully finned and heavily
chromed V-twin engine produces all the cruising power required...
[ Read more ] This is the main page for VT750C SHADOW spare parts and aftermarket replacement parts.
refine your search
machine section
category
recommended
Honda VT750C SHADOW parts
Honda VT750C SHADOW spares accessories. found: 41 parts Honda VT750C SHADOW.