Spare parts for Honda N360 LIFE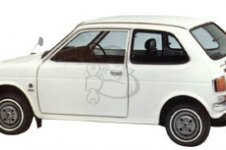 Chassis # SA-10000001~

Engine # EA-1000001 ~

Transmission # GA-1000001 ~ This page shows the available Honda engine parts, suited for the N360 LIFE. Useful parts get your N360 LIFE motor up and running.
refine your search
machine section
category
recommended
discount
engine Honda N360 LIFE
engine Honda N360 LIFE spares accessories. found: 612 engine parts Honda N360 LIFE.