Honda CB750 (FOUR) information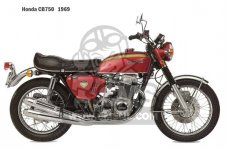 The machine that put Honda onto the big bike producers map, and spelt the end for British manufacturers, who had been telling themselves for years, that the Japanese could build decent lightweight machines, but they were not any good at real motorcycles, how wrong were they!



The motorcycling public could hardly believe their eyes when in 1969 Honda launched the CB750 Four. For the first time in mainstream affordable motorcycles, we had an overhead camshaft four cylinder engine. If that were not enough, we also had a five speed box, most were four at that time, an electric starter, and to cap it all for the first time on any production motorcycle we had hydraulic disc brakes! All motorcycles made up to that point by other manufacturers became obsolete overnight.



It was not so much that the CB750 Four was faster, because it was not, a well ridden Norton 750 could put a lot of clean air between it and a CB750, even a BSA Rocket Three could out perform it in most cases, but the problem was, both of those machines were poorly made, usually leaked oil, had only drum brakes and a kick start, and looked, especially in the case of the Rocket Three, just plain dull.



The reliability of the British competition was really bought into the public eye, when Dick Mann took a race prepared Honda CB750 Four to a historic victory at Daytona in1970. The fastest lap was from a BSA Rocket Three, but one by one the British machinery failed, leaving the glorious howl of the Honda on open megaphones to take the laurels.



The Honda CB750 Four legend was truly borne, and is now regarded by most enthusiasts as the Worlds greatest motorcycle. Not so much for it's performance more for it's statement of design innovation, superb build quality, and those looks, how can anything look more right than a mint Honda CB750KO in Candy Blue-Green!


Honda CB750 (FOUR) photo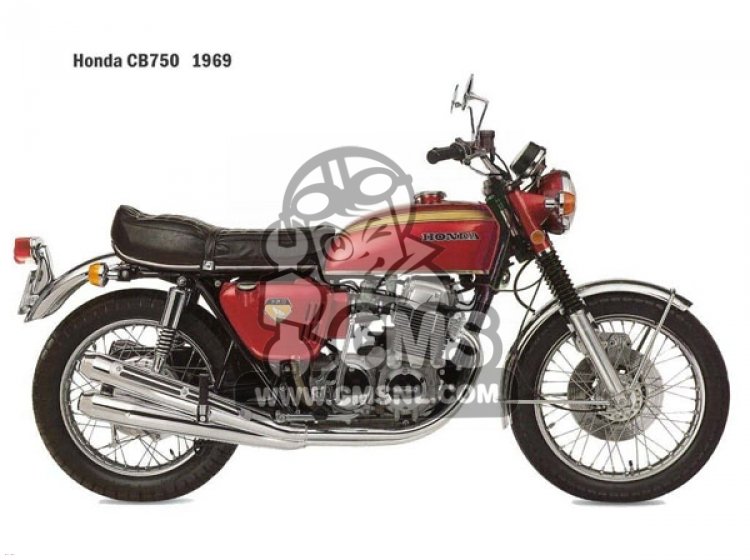 Honda CB750 (FOUR)
Honda CB750 (FOUR) owners
Here is a list of machines proudly owned by our community members, that are the same or similar to this machine.
other info
CB750 Info
Here is some general background info on the legendary CB750. The machine that put Honda onto th
CB Four info
The famous SOHC (single overhead camshaft) CB 'Fours' are probably the machines most associated
CB750 Images and Movies
Here are some interesting movies and images. You can also visit the CB750 images gallery!