Honda CB350F (FOUR) information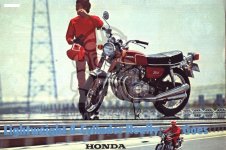 The Honda CB350F was introduced in 1972 on the back of the success of the CB750 and CB500 models. The engine though was pretty much new, sharing no components with the similar CB500.



The CB350 was really Honda showing the World what it could do, although the company made no profit on this model, as the build costs for the CB350F were almost as high as the CB750, especially with the separate and very lovely four pipe system!



Although slower than the CB 350 twins with just 34bhp compared to the 36bhp of the twin, it was turbine smooth, very refined and exotic by the standard of the day.

No one had made an overhead camshaft four cylinder engine in just 350cc capacity before, the closest being the Kawasaki 350 triple two stroke! That whilst fast, had handling that could really get the rider into trouble, and a fuel consumption that would bring tears to the owners wallet!



The CB350F was able to get close to 100mph, and was able to cruise at 75mph-80mph thanks to its inherent smooth well-balanced engine, and makes a pleasant classic touring machine today for medium distances, one up.



The rarest of the CB Four range, this model has almost cult status, and with new *OEM exhausts recently being made available again after 30 years, has all helped push the classic values of these old school styled Honda fours to new heights!

.
Honda CB350F (FOUR) photo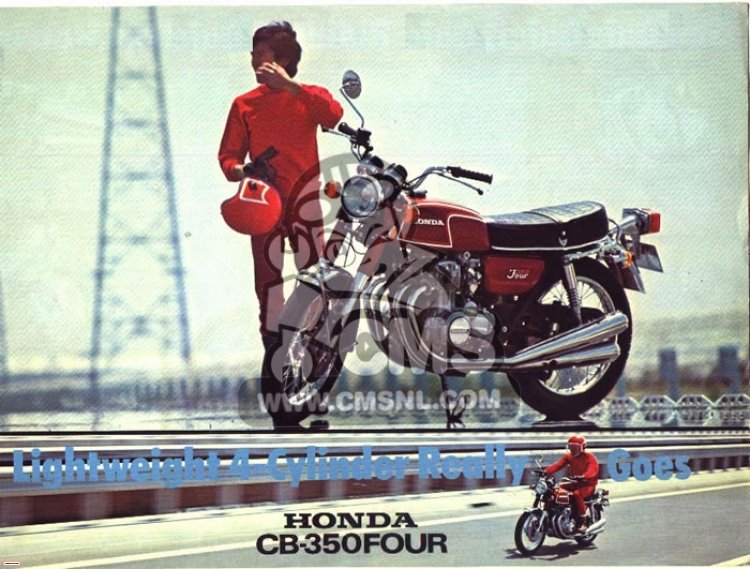 Honda CB350F (FOUR)
Honda CB350F (FOUR) owners
Here is a list of machines proudly owned by our community members, that are the same or similar to this machine.
other info
CB Four info
The famous SOHC (single overhead camshaft) CB 'Fours' are probably the machines most associated