Drain Screw Ct90 Trail 90 1976
: 92800-120-00

: 9280012000

Your overhaul will be easier to execute and with a more professional outcome when you specify new genuine Honda parts like this Drain Screw. One of the first items to show the stress and strains of poor mechanical aptitude - Usually over tightened, and then chiselled into submission!


Please ensure part numbers ordered are compatible with your model!
Don't take any chances - Insist on only genuine Honda fasteners.
alternatives
alternatives for Drain Screw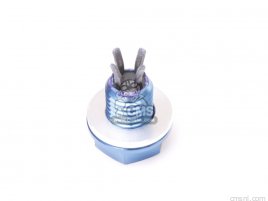 Make sure no metal particles compromise the mechanical integrity of your engine, especially after a re-build! These high quality hard-anodized magnetic ..
---
customers who bought this, also bought
Customers who bought the CT90 TRAIL 90 1976 DRAIN SCREW also bought these products:
---
Drain Screw reviews
Reviews for the Honda Drain Screw
no reviews found
write a review
write a review
write a review for Honda Drain Screw Ct90 Trail 90 1976.
---
where used
The Drain Screw appears in these Ct90 Trail 90 1976 parts lists:

used 1 x in Crankcase / Oil Pump
related products
---
forum
If you want to discuss this DRAIN SCREW, please go the forum and post a message.For questions about Honda Ct90 Trail 90 1976, please write a message in the forum.